Grup ASM Endüstriyel Motor Otomotiv Makina San. ve Tic. A.Ş.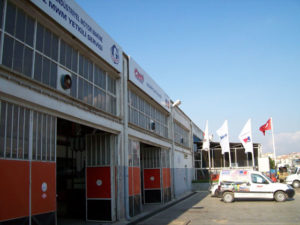 Since 1988, as DEUTZ Service & GRUP Otomotiv Ltd. Şti., we serve both to governmental and private sector enterprises in our country that show activity in fields like Construction, Mining, Transportation, Navigation, Seaport services which are the heart of the matter of our economy, and we serve to forces like TSK (Turkish Armed Forces); and we continue to provide Sales, Service, and Spare Part services as the only authorized after-sales service of DEUTZ & MWM Diesel and Gas engines in Turkey and as regional service of DEUTZ AG Group.
With our technical team and our expert staff who have completed totally foreign educational seminars, we provide 24-hour technical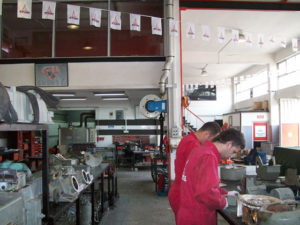 service and spare part support.
Furthermore, our company exports DEUTZ 912 type engine components we have been producing for many years mainly
to Algeria and tovarious European countries in line with demands of our customers in foreign markets.
We take pride in being one of the main suppliers of EPE / SPA / EMO Company which continues production in Algeria with DEUTZ patent.
Our company continues its activities as Grup Asm Endüstriyel Mot. Otom. Mak. San. Tic. Ltd. Şti; and under the same frame, as of 2015, it added another new activity to its fields of activity.
As ATEX 94/9/EC regulations were amended on 30/06/2016, we have justified pride of obtaining certificates, products, and workforce required by the new ATEX 2014/34/EU (Directive regarding equipment and protective systems intended for use in potentially explosive atmospheres) in the shortest period of time in our country. We carry out ex-proof transformation of all kinds of electric, hydraulic and pneumatic systems that operate in environments with risk within the scope of ATEX 2014/34/EU. Furthermore, we carry out ex-proof transformation of heavy duty, light and middle-level electric or diesel Forklifts, Stacking machines, Reach Trucks, Pallet Trucks, loaders, crushers which operate under potentially explosive environments.
For 28 years as of today, we continue to provide service to you, our valued customers, adopting ethics and righteousness as the main principle and by making no concessions to values of humanity.
We continue to work with an understanding that bases its safety upon unconditional customer satisfaction and it is our philosophy we take in pride to fulfill your needs on time with quality.
With this understanding and dynamism, we will continue to be a solution partner for your problems.